Meng TCM Wellness Centre
Meng TCM Wellness Centre specialises in internal medicine, pain management, acupuncture and health cultivation. Meng TCM Wellness Centre is one of the Three Best Rated® Traditional Chinese Medicine in Outram, Singapore.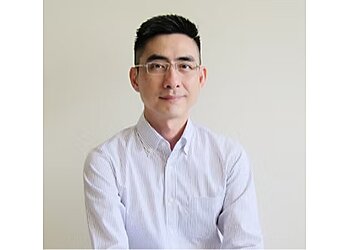 The clinic offers an assessment of your health status and advises on holistic methods to balance your constitution and help prevent serious illnesses. Dr. Yap Meng Chuan is a fully registered TCM physician practising at Meng Wellness Centre and providing TCM herbal prescriptions and medication. He has been registered with the TCM Practitioners Board of Singapore since 2013. He finished his graduate studies in Chinese Medicine at the Beijing Univ. of Chinese Medical Studies and the Institute of Chinese Medical Studies (Singapore). He is also a certified yoga instructor and yoga therapist for over 15 years. His primary clinical areas are internal medicine, pain management, acupuncture, and health cultivation.
Chronic Fatigue

Fibromyalgia

Sleep Disorders

Distraction

Anxiety

Forgetfulness

Headache

Migraine

Neck and Shoulder Ache

Frozen Shoulder

Back and Wrist Pain

Tennis Elbow

Common Cold

Flu

Cough

Asthma

Prostate enlargement

Menstrual Irregularities and Discomfort

Trigeminal Neuralgia

Bell's Palsy

Peripheral Neuropathy & Heart Conditions
The first time when I went for accupunture introduced by a friend of mine, I told myself, I'm only going to go 1 time, and if it don't helps, I'm not going anymore. Anyway, what can a few needles do. And when the needles were poke into my arm, my decision was made, I'm never coming back. It was pain or "sour" actually, and even when the needle were out, I can still feel it as if it is still in my arm. But 3 days later, when the feeling of needle was gone, miracle happened. I can grab my fist for the first time without much pain after so many years. So I went for the second time, forgetting that I had decided not to go anymore. It only take 1 treatment to recover my right arm. And so again I went for the 3rd time to treat my left arm for the second time ( my left arm was more serious than my right arm, which was pained for 5-6 years, my right arm only pained for 2 years) After that, my both tennis elbow were fully healed.
Friendly and English-speaking TCM physician. Excellent knowledge and skills in Chinese medicine and acupuncture.
After acupuncture sessions with Dr Yap, recurring migraines are under controlled. Working towards the balanced well being with Chinese medicines. Thank you, Dr Yap!
Mon, Wed & Thu: 10am - 6pm
Fri & Sat: 11am - 2pm
Tue, Sun & Public Holidays: Closed
Other Traditional Chinese Medicine in Outram: