Ykidz Montessori Singapore
Ykidz Montessori Singapore is one of the best Montessori schools in Toa Payoh. Ykidz Montessori Singapore is one of the Three Best Rated® Montessori Schools in Toa Payoh, Singapore.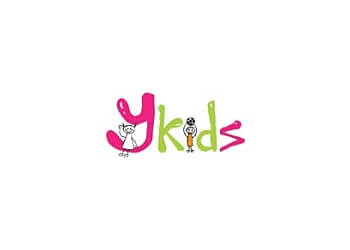 Their ultimate goal is to help these children grow and contribute to society in their own unique and creative ways in later years. They believe that every child is a unique individual that makes a difference in the world. The school provides a quality curriculum tailored to individual requirements and nurtures the child with love and dedication. They constantly challenge your kids to their fullest potential. Ykidz Montessori Singapore's curriculum is created to stimulate the child's interest in learning. Here, children can develop their potential in a wide array of interests. At Ykidz Montessori Singapore, they will emphasize strong building fundamentals of the children's early years of development. They introduce the different types of art, using other mediums and techniques in creating art. Their P&C class aim to guide parents in teaching their kids using Montessori Methods & Materials.
Languages

Practical Life

Games

Sensorial

Cultural

English

Mathematics

Social Skills

Art and Craft

Communication

Music

Fine Motor Skills

Movement

Problems Solving

Play

Teamwork

Science

Emotional

Physical Education & Literacy Courses
Ykidz is an amazing school that kids are always love to go. Not only for fun, but I can tell obviously that my boy learned a lot from the great environment. Become more independent, better social skill mix with same age friends, and more self discipline too! always appreciate with all the teachers in Ykids. They are patient and gentle to e kids.
We really appreciated everything that Ykidz Montessori After School Care Center has done for my daughter Sze Qing. The teachers are very caring, helpful and wonderful caregivers and they would supervise Sze Qing's homework, assessment and prepare her for spelling. It is a lovely and cozy environment fabulous for kids, Sze Qing love it so much!
All my 3 kids grew up with Ykidz. They are age 14,10 and 3. Ykidz has given them a loving school environment where no other school can give. Other than academic achievements they grew up with self confidence and they are not afraid to voice out their views and ideas and the kindness they are taught in school. Ykidz you have shape the life skills in them. This is something you can't buy with $$. Thank you !
Mon-Fri: 8:30am - 7pm
Sat: 9am - 1pm
Sun: Closed
Nearby Montessori Schools in Toa Payoh: