Guardian
Guardian is one of the famous big chain pharmacies in Toa Payoh, Singapore. Guardian is one of the Three Best Rated® Pharmacies in Toa Payoh, Singapore.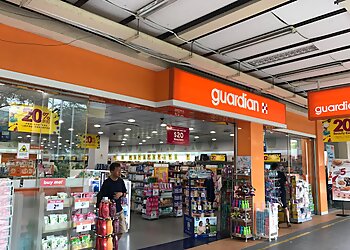 They aim to remain fully committed to providing innovative, high-quality pharmacy solutions to every field of medicine. They retail a comprehensive range of health & beauty products, with more than 116 stores island-wide. They help you to become more prosperous and deliver better care. Their dedicated staff offer strong attention to customer service. Click and collect and delivery options are available in the guardian. They offer free delivery for over S$60. They offer discounts for Beauty, Hair and Health Products.
Fever

Skin Creams

Diabetic and Nutrition

Face Mask

Cough

Cold and Allergy

Pain Relief

First Aid

Sore Throat

Stomach

Eye and Ear Care

Health Aids and Equipment

Fever

Stomach Care

Support and Braces

Sanitary and Foot Care

Baby Accessories

Beauty Enhancer and Slimming

Traditional Medicines

Vitamins & Supplements
Price is good. Remember to cross-check with watson which is just few steps away.

Easy access pharmacy and offer customers expert advice and support.

Watch out for promos, they are pretty darn good.
Mon-Fri: 10am - 10pm
Sat & Sun: 9am - 10pm
Nearby Pharmacies in Toa Payoh: