Creative Balloons
Creative Balloons is one of the best places to purchase and order balloons. Creative Balloons is one of the Three Best Rated® Party Supplies in Sembawang, Singapore.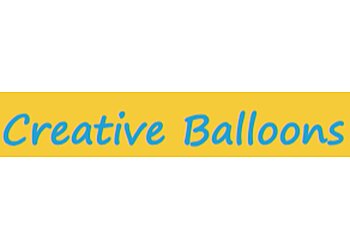 The store has provided all customers with the highest quality selection of balloon products at the most reasonable prices. They also keep a strong relationship with their clients. Their company is also prepared to support their customer's marketing activities worldwide through their office or one of their sales and distribution centre in Asia. They specialize in providing courteous service to their customers. Creative Balloons has unique features and a professional team of artists. They also offer large and small helium gas tank rentals.
Latex Balloon

Decorations

Super Shape

Alphanumeric

Foil 18 Inches

Animal Air Walking Pet

Gas Tank Rental

Helium Inflation Service

Pop

Arches and Column

Customised Shapes

Dancing Tube & Giant Advertising Inflatable Balloons
Dedicated to serving diverse balloon decorating & retailing businesses.
Awesome collection of balloons. I got more option at there.
Nice Stuff... Keep it up...
Bulk Discount Air Walking Pet Balloons S$3.50
1.2m Big Bird Airwalker Balloon S$25
1.2m Dora the Explorer Airwalker Balloon S$31
1.2m Elmo Airwalker S$31
Mon-Fri: 9:30am - 5pm
Sat: 9:30am - 1pm
Sun: Closed
Nearby Party Supplies in Sembawang: