Summer Pond & Landscaping Pte Ltd.
Summer Pond & Landscaping Pte Ltd is one of the leading landscaping companies in Ang Mo Kio. Summer Pond & Landscaping Pte Ltd. is one of the Three Best Rated® Landscaping Companies in Ang Mo Kio, Singapore.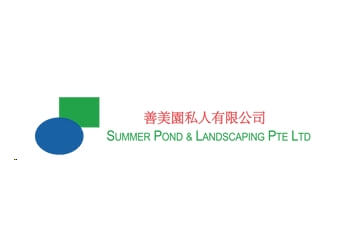 They specialise in both private and public sector projects, including condominiums, NParks and industrial buildings. Their consistent service quality and value-added approach have delighted many, allowing them to develop long-term relationships with many lasting clients. Their vision is to constantly adapt and assure their clients with the gold standard in expertise and equipment. Their mission is to deliver good quality service consistently at competitive prices. Their depth and knowledge of flora have made them the foremost provider in landscape planning and maintenance.
Landscaping Construction

Construction

Garden Maintenance

Planning

Pond

Water Feature Design

Cleaning

Horticulture Commercial

Industrial

Timber Wood

Arboriculture & Turf Management
They assure consistent good quality service.They provide & serve with best practices in landscaping, park maintenance & cleaning services to their customers
The best service provider in Singapore. Staffs are excellent. Provide prompt services at affordable prices.
Mon-Fri: 9am - 6pm
Sat: 9am - 12pm
Sun: Closed
Nearby Landscaping Companies in Ang Mo Kio: