Zero Spot Laundry Service Pte Ltd
Zero Spot Laundry Service Pte Ltd is a professional laundry service provider in Singapore and Asia. Zero Spot Laundry Service Pte Ltd is one of the Three Best Rated® Laundry Services in Sembawang, Singapore.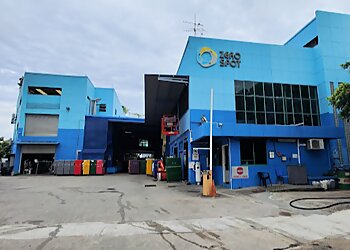 Teamwork delivers the best service and quality to their customers. They offer self-created laundry management software, which has proven to be an essential tool for many of their customers. They progressively make achievements, such as having the most advanced wash tunnel and attaining ISO 9001 and ISO 14001 management certifications. The shop offers quick, reliable, efficient and high-quality dry cleaning & laundry service. Their staff is reliable, efficient and offer friendly service. They provide excellent laundry service to the customers. They aim to be a leading textile service brand, well-regarded globally and trusted for its service and expertise. They value professionalism to be customer-focused by understanding their needs in-depth and building long-term relationships with them.
Skirt

Blouse

Sari

Bed Sheets

Pillow Cases

Towel

Coat

Winter Jacket

Sweater

Over-Coat

Scarf

Tie

Gloves

Socks

Cushion Cover

Curtain

Table Cloth

Carpets Trousers

Shorts

Jeans

Bolster

Bedspread

Comforter

Quilt

Protector

Blanket

Shirts

T-Shirts & Dress
The staff is nice......................... They clean the laundry for big hotel groups and all staffs are friendly.
Mon-Fri: 9am - 6pm
Sat: 9am - 12pm
Sun: Closed
Nearby Laundry Services in Sembawang: