Marine Parade Family Service Centre
Marine Parade Family Service Centre is one of the best Counselling Service providers in the Marine Parade. Marine Parade Family Service Centre is one of the Three Best Rated® Counselling Services in Marine Parade, Singapore.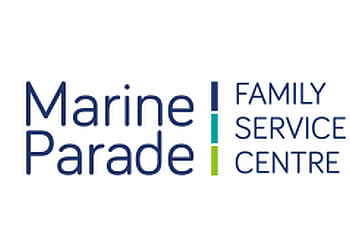 Their staff members are highly skilled and well-experienced. Marine Parade Family Service Centre strives to improve the lives of individuals, families and the community facing transitional challenges. They conduct workshops and therapeutic group work to support their clients. Their social workers engage individuals and families, assess their situation and tap into relevant resources available in the formal and informal networks. In addition, the centre assists low-income families in improving coping skills and knowledge on budgeting, nutrition and parenting. Marine Parade Family Service Centre is managed by Montfort Care, a network of programmes.
Group

Emotional

Mutual Support

Family

Facing Transitional Challenges

Mental

Individual

Single Parent Issues

Holistic Outreach Programme for the Elderly

Communal Relationships

Financial Issues

Social Coping

Active Aging

Self-Esteem

Casework and Counselling

Groupwork & Community Clinical Support Services (CCSS)
Friendly and helpful staff. There is an abundance of courses offered for all ages, young and old. There are art classes, fitness classes and even dance classes. All decently priced. There are also rooms for meetings, study groups etc that walk-ins can use. This community centre is easily accessible. It is just by the main road and within the same building that houses the public library.
Helpful people. Highly recommended.
A great place for people wishing to access social services. A stone's throw away from east coast park too
Mon-Fri: 9am - 6pm
Sat, Sun & Public Holidays: Closed
Nearby Counselling Services in Marine Parade: