New Future Chiropractic
New Future Chiropractic is one of the most well-recognised Chiropractic Clinics in Singapore. New Future Chiropractic is one of the Three Best Rated® Chiropractors in Tanjong Pagar, Singapore.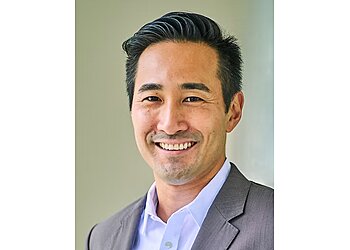 Dr. Neil G. Furuno is the Director of this clinic. He has over 15 years of chiropractic experience. He received his Doctor of Chiropractic degree from Cleveland Chiropractic College (USA). He is passionate about working with athletes and sportspeople and providing family & paediatric chiropractic care. Dr. Neil is a member of the American Chiropractic Association (ACA) and the International Chiropractors Association. Dr. Neil is bilingual in English and Bahasa Indonesia. The clinic offers accurate spine assessment and shows the root cause of your problems with related symptoms through a full spinal X-ray.
Stress

Tension Disorders

Slipped Discs

Scoliosis

Sciatica

Whiplash

Headaches

Constipation

Breathing Difficulties

High Blood Pressure

Joint Pain and Discomfort

Sports Injuries

Pregnancy-Related Conditions

Bursitis

Arthritis & Chronic Injuries
I got introduced to Dr. Neil by a long time friend who's been going to him for many years. Initially a skeptic of chiropractic, I'm now a convert after I no longer had to deal with incessant neck & lower back aches. I included a picture of my dad who is disabled and has to be confined to a wheelchair - I bring him to Dr Neil weekly and his quality of life has been much improved. Thank you Dr Neil and cheers to many more years to benefit from your magical hands and warm personality! Thank u, Rose for all your reminders for my appointments! Much gratitude!
Dr Neil from New Future Chiropractic is very professional and caring. He will always ask which area I have discomfort in before every adjustment is done. This is something that my previous doctor did not do. Highly recommend New Future Chiropractic to everyone who needs help in this area.
Well Done New Future Chiropractic! Sign up my second package with Dr Neil this year! The adjustment was great and effective and paying the clinic a visit every week has improved my quality of life!
Initial Consultation - S$100
Chiropractic Adjustment-Adult S$95
Chiropractic Adjustment-Children (Age 12 and below) S$80
Spinal Decompression S$85
Shock Wave Therapy & Ultrasound Therapy S$45
Interferential Therapy S$35
Denneroll Spinal Orthotics S$69-S$105
Tue: 8am - 1pm|3pm - 7:30pm
Wed & Sat: 8am - 1pm
Thu: 11am - 2pm| 3pm - 7:30pm
Fri: 8am - 1pm|3pm - 7pm
Mon & Sun: Closed
Nearby Chiropractors in Tanjong Pagar: