POSB Bank
POSB Bank is one of the most recommended banks in Tanjong Pagar. POSB Bank is one of the Three Best Rated® Banks in Tanjong Pagar, Singapore.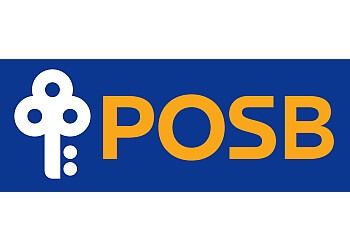 It has 24-hour self-service banking, submit the application online and get instant cash. POSB Bank is here for the long term to enrich lives, transform businesses and drive sustainable outcomes. The bank uses the Sustainable Development Goals (SDGs) to guide its focus areas. Here they support and offer home buyers and existing HDB owners earning less than S$2,500 per month. The bank has designed an exclusive HDB home loan rate package at 2.60% p.a. POSB Bank also offers lower rates for your study loan. Enjoy lower study loan interest rates of 4.38%p.a.
Multi-Currency and Gold Savings Account

Remittance and Exchange

Corporate

Private

Commercial and Personal/Business Banking

Account Opening Witness Services

Safe Deposit Box

Wealth Management

Bank Cards

Personal Loans & Savings Account
They provide excellent personal guidance. Easy to deal with. Definitely great services! My issue is resolved within one hour.
Nearby Banks in Tanjong Pagar: