HL Bank
Hong Leong Bank Berhad is one of the most significant Banks in Singapore. HL Bank is one of the Three Best Rated® Banks in Tanjong Pagar, Singapore.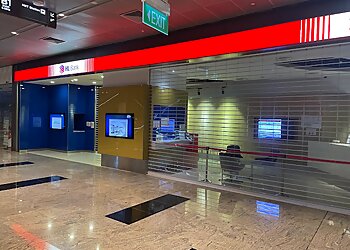 The bank offers a regional financial services company headquartered in Malaysia, with a presence in Singapore, Hong Kong, Vietnam, Cambodia and China. The bank is technology-focused and emphasises financial capabilities serve its clients across five geographies. It provides its corporate, retail and high-net-worth customers with a broad selection of financial services across its five core business segments. Their main focus is to provide an integrated approach to effectively meet their customers' corporate and personal requirements. You can earn attractive interest rates without fixed deposit commitments and enjoy up to 3.28% p.a. in under 5 minutes for I-saving.
Business Deposits

Private/Islamic/Business/Investment/Commercial and SME Banking

Corporate and Structured Finance

Mortgage Loan

Insurance

Trust Management and Personal Financial Services

Multi-Currency Deposit and Loans

Trade Sales

Foreign Exchange & Health Banking
I called the hotline n after some menu , I was connected to an actual live person! She guide me step by step patiently on opening an account online. However some error in using the new account online. She told me she will liase with the relevant department n get back to me. Well, she calls within an hour! N again guide me in creating an online registration. CSO is awesome. Thank you so much.
With inflation & recession, people invested into property and stocks to hedge against it and looking in a long term manner to safeguard themselves.. but are there risks involved? Another way of Low risk returns if you have extra cash is what everyone is doing right now, FD!:;)
Exceptional service from Seth Tay Seng Horng, even during lots of customers visiting. Very patent, calm, smiling and serving customers. I was very happy.
Mon-Fri: 9:30am - 8pm
Sat: 11am - 7pm
Sun: Closed
Nearby Banks in Tanjong Pagar: