MONEYMAX
Moneymax is one of the pre-eminent pawnshops in Pasir Ris, Singapore. MONEYMAX is one of the Three Best Rated® Pawn Shops in Pasir Ris, Singapore.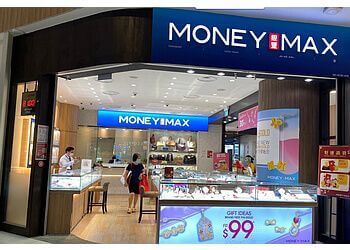 The shop is located in White Sands Shopping Centre Pasir Ris. They are the leading pawnbroker, retailer and trader of gold, gemstones, luxury watches and branded bags. They give hassle-free and short-term collateralised loans based on collateral value. They offer instant, short-term and convenient financing loans to individuals in a professional and modernised environment. They have friendly and knowledgeable staff who knows about the products exceptionally well. You can expect excellent customer service. You can quickly pay your interest online through their MoneyMax e-RENEW App. MoneyMax has expanded its network to over 40 outlets in Singapore. They are committed to providing the best valuation to their customers.
Pawnbroking

Loan

Re-Pledging Item

New 916 Gold

Luxury Watches

Pens and Timepiece

Jewellery

Pawn Tickets

Diamond Ring

Gemstones and Pre-Owned Items

Designer Bag & Accessories
Alexis assisted me during my purchase with money max white sands outlet. She was very warmth and assisted me to her best ability. Even wearing a mask she was always putting on a smile. She shared her expertise on the best deals money max has to offer. I had a wonderful experience thanks to Alexis.
I was greeted by sales associated Alexis Lee, very professional in dealing with my queries. Her cheerful behaviour also put me at ease and i left the place satisfied. An asset to your company.
Ms Ann Ow has been kind to share with me on the new Inova Jewellery. Great customers service from her definitely.
Nearby Pawn Shops in Pasir Ris: