OCBC
OCBC Tampines Centre is one of Singapore's familiar banks located conveniently at Eastlink Mall, Century Square, Tampines. OCBC is one of the Three Best Rated® Banks in Tampines, Singapore.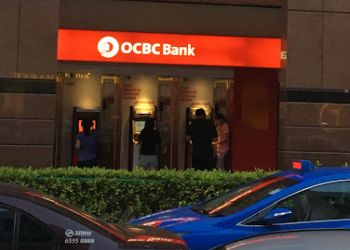 The bank offers a savings account for your newborn with dollar-for-dollar matching from the government rules. At OCBC, you can also save monthly and earn higher interest rates. The bank account allows you to keep in 8 major currencies and acquire higher returns with fixed tenures of up to 36 months for Singapore dollars and ten major foreign currencies. You can easily access cash via ATM, cheque, and online or mobile banking with a minimum monthly repayment. You can earn up to 7.65% yearly on your first S$100,000. They encourage customers to bank with them digitally where possible.
International Trade Financing

Private Banking

Investment

Car Loans

Credit Card

Whole Life and Term Life Insurance

Child's Education

Stockbroking Services

Deposit

Enterprise Banking

Home Loans

Treasury

Corporate

Personal Lending

Asset Management

Transaction

ATM & Personal Banking
Very crowded! Came here at 1plus... 19 pax in from of me in queue. The customer service staff at the queue machine is very helpful. She assists many with their queries. Great to have a knowledgeable staff like her at the frontline. Though 19 in front, we came at 1.22p.m., at 1.36p.m., we are only 7 away. So pretty fast in clearing. 7 counters in all for counter service and 8 counters for personal banking etc. They also provide a sms notification when your turn is nearing so you do not have to wait at the branch. You can take a breather outside but more comfy to wait inside though... seating capacity about 25-27 for the counter services... the other side will be more of insurance accounts and other queries... also ample seating. Experience: pretty good Average waiting time: 30 minutes.
Good job Syarifah Nabilah... I was at ocbc tampines branch to tk new atm card.. attend by Syarifah... she was so patient.. and always put a smile on face... it was great experience even for few minutes... good job... keep it up...
Counter service is excellent and helpful especially Ms Feline Yeow for good interaction with customers.
Euromoney Awards for Excellence Best Bank in Singapore 2015 - Best Trade Finance Bank in Singapore 2021 - Best SME Bank in Singapore 2021
Nearby Banks in Tampines: