Webxial Pte Ltd
Webxial Pte Ltd is Singapore's Top Rated Digital Marketing & Leads Generation Company. Webxial Pte Ltd is one of the Three Best Rated® Advertising Companies in Marina Bay, Singapore.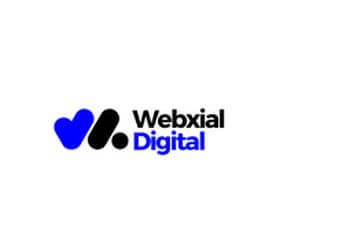 The experienced team works with clients from around the globe, and their industry-leading quality assurance makes you satisfied with their premium services. Social Media experts bring your brand's digital presence to greater heights. They are equipped with a powerful digital team and engage Webxial to take over your retargeting campaigns. They're here to transform your Digital Strategy. Webxial Digital also gives back to the environment by pledging part of its profits towards sustainable efforts. Webxial's professional website design works flawlessly on mobile and desktop devices. Book an appointment to ask your queries to the experts.
Social Media Management

Content Creation

Leads Generation Marketing & Professional Website Design
This is my second time back with Webxial for my Group's digital marketing efforts. Their team is professional and the overall advertisement graphics as well as the targeting they use, is really different. Before I engage them, my leads that come in always don't reply, some number not active!!! After I decide to engage them, the leads that come in always almost schedule appointment with my team. I also know their room type interest. If you are considering them, I recommend you sign with them for multiple campaign, as they give larger discounts on that. Thank you guys and will be back.
Completed 2 campaigns with Webxial for my projects and would say they are super professional. Their team also have shown good quality in their work. I will recommend them especially my project manager, Evan, if anyone needs digital marketing service for theirself. Special mention to the team that manage to provide us respond even though it was a Sunday.
Impressed by Evan's team efficiency and effectiveness in growing my digital marketing campaigns. Everything was very smooth and went without any problems, from on-boarding to the actual ads performance. Huge thanks to the team! Definitely looking forward to the long term business partnership.
Other Advertising Companies in Marina Bay: