Obizmax
Obizmax is a Singapore digital marketing agency specialising in integrating web design with SEO, SEM services and social media marketing strategy. Obizmax is one of the Three Best Rated® Advertising Companies in Marina Bay, Singapore.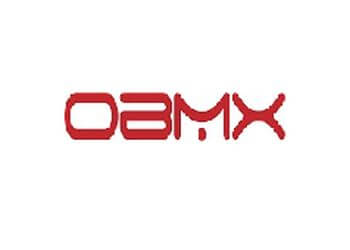 Their web designers have over 20 years of experience in the advertising industry. Their team consists of certified digital marketing consultants from a variety of backgrounds. Their staff have the latest knowledge and techniques to offer their clients. They implement a wide variety of digital marketing techniques and technologies for customised digital marketing services and strategies for your business. Their advertising management services include popular digital channels like Google, Facebook, and Instagram. They maximise the conversion rate with their advertising optimising and monitoring system. They create, publish, and analyse the content you post on social media platforms like Facebook, Instagram, and Twitter to engage with users. Get your free consultation with them.
Marketing Automation

SEO

SEM

PPC

Social Media

Web Design

Ecommerce Website Design & AmoCRM
Adrian is a great trainer, not just for his wealth of knowledge but also his easy-going and friendly personality. He helps to give real-world context to the technical jargon and always reminds us to go back to our business goals and start with the end in mind to make sense of it all. I highly recommend his classes and look forward to attending more!
An insightful and knowledgeable trainer. Not only did he teach me things within the box, he also taught me things outside of it. I thoroughly enjoyed my session with Adrian and if opportunity permits, am looking forward to future courses with him.
Adrian has very good professional knowledge to share with beginners to online business and business online.
Mon-Fri: 9am - 6pm
Sat & Sun: Closed
Other Advertising Companies in Marina Bay: