Mark Tan - PROPNEX REALTY PTE LTD
Mark Tan is the associate division director of Propnex Realty Pte Ltd. Mark Tan - PROPNEX REALTY PTE LTD is one of the Three Best Rated® Real Estate Agents in Bukit Panjang, Singapore.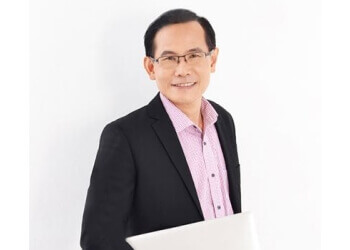 He has been focusing on sales and rental in Bukit Panjang Estate for over 21 years. Mark has done over 200 transactions and has a proven track record. He promises every seller to sell their properties at the best possible price and in the shortest period. Mark is familiar with the amenities and upcoming development. He is a professional, highly dedicated and knowledgeable person, and he uses the latest creative marketing strategy to help sellers obtain a better price and faster pace. If you are looking for your dream house at a reasonable price, Mark Tan is ready to help with his knowledge and experience. You can contact Mark Tan and arrange for a non-obligation discussion. Mark Tan gives property services in West (D22-24), Serangoon / Thomson (D19-20), North (D25-28) and Newton / Bt. Timah (D11, 21).
Property Search

HDB

Bungalow

Apartment

Condominium

Resale

Residential

Commercial

Sales

Mortgage Advisory

Landed House

Renting & Rental
Mr Mark is a very patient and understanding agent willing to go the extra mile for his clients.Friendly guy.His way of marketing is very effective and reach out to many viewers and potential buyers.He managed to close a deal eventhough the flat was hard to sell.Many thanks and wish u all the best in future.
Hi Mark, On behalf of my family, I would like to take this opportunity to thank you for selling our house so promptly and professionally.Your expertise and knowledge outshone the other real estate agent whom I have in contact.You have a very friendly approach and you made us feel at ease throughout the whole process. I would highly recommend your real estate services to anyone who wishes to sell their property. Thanks again
Mark is professional and trusted agent who help to sell our Senja 607 within a short timeframe at a fair market price . He is responsible and follow through the whole process and even help the direct buyer with the outstanding issues . The whole process was completed without any hiccup . I will recommend him to my friends, relatives who want to sell/ buy/rent. All the best to him. Good job !
SEAA's Salespersons Achievement Award (Silver) 2020
Nearby Real Estate Agents in Bukit Panjang: