U Got Shot By Me
U Got Shot By Me is a professional photography studio in Bedok led by Ian Dennis D'Rozario. U Got Shot By Me is one of the Three Best Rated® Photographers in Bedok, Singapore.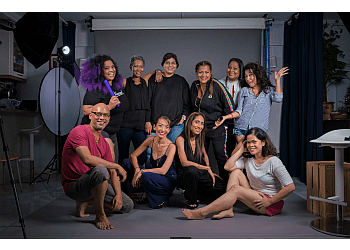 Ian is the studio's owner and leads photographer. He is passionate about photography and videography. He is a passionate photographer and videographer. He always had an interest in photography, film making and making all creative things. Ian tells a story of your event through his unique and timeless images. His style of wedding photography is a mix of traditional lifestyle and photojournalism. He loves to capture the special and unique moments that make their lives interesting. Ian aims to provide a friendly and stress-free experience to his clients. He also provides an outstanding service and an enjoyable experience to the clients he works with, whether in front of or behind the camera. At U Got Shot By Me, clients can get a free consultation.
Food

Newborn

Aerial

Maternity

Wedding

Portraits

Event Coverage

Couple

Baby Bumps

Products

Travel

Videography

Family

Corporate & Dance Photography
Ian is one of the best photographers in town! He shot my son's first birthday and did the cake smash shoot. The pictures came out amazingly superb. He is very patient, a perfectionist and very creative when it comes to capturing the satisfied (best) shots! I would highly recommend Ian for any and every event & occasion that is special to you and requires you to capture those memories beautifully, to stay with you forever.
Ian is a patient, detailed and very flexible professional. He has great listening skills and provides his own recommendations to make the final video/pictures great ones. He does not stop until the customer is fully satisfied and use the newest technology. It was a pleasure to engage him in creating my video and I strongly recommend his services to anyone who needs professional pictures or videos created for various occasions.
uGOTshotBY.me is amazing! Not only he is professional, but also very warm and friendly. His service was way above the par..he felt more like a friend than a service staff..we receive many many compliments from our guests about his service! Will totally recommend him for any event!
Wedding Photography S$1500
Newborn and Toddler Portrait Session S$480 (1 hour 30 minutes)
Event Photography S$300
Nearby Photographers in Bedok: