Lee Wei Song Music Academy
Lee Wei Song Music Academy was founded by Mr. Lee Wei Song Music Academy is one of the Three Best Rated® Music Schools in Woodlands, Singapore.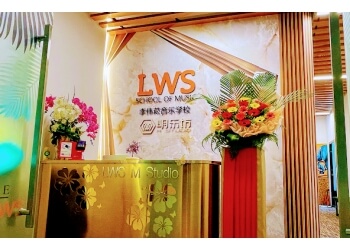 Lee Wei Song, who thought that making music should not be a privilege given to the entitled few, and neither should it be judged solely by the end product. There is a sense of great fulfilment in the process of making music, and LWSSOM arose from a simple dream to allow ordinary people to share in this enjoyment. Their specialities are singing and songwriting. Both require the use of the Voice, which is possibly the most volatile musical instrument on the planet. Teaching and learning to sing is a delicate balance of sense and sensibility. They are the forerunners in combining theory and practice in the singing class, as well as doing so effectively in a group setting. Course syllabi were designed to accommodate students of all ages and skill levels; no one is left behind. Nearer to home, Lee Wei Song Music Academy was founded with the goal of bringing the joy of music to anyone who seeks it.
Pop Vocals

Song Writing

Keyboard

Music Exam Prep Course & Children Courses
I am grateful to the teachers here as they put in a lot of effort. The price is quite reasonable and they also gave me opportunities to perform. I think my singing skills have improved after one year of lesson here. They also recorded MV for me as like a memento. Definitely recommended.
All the instructors are patient and professional. Enjoy going to the classes. The transportation is very convenient as it is close to the Woodlands MRT station and the Woodlands bus interchange.
All the instructors are professional and the price is very reasonable. Highly recommended!
Nearby Music Schools in Woodlands: