Giam Cheng Han & Co
Giam Cheng Han & Co is a dedicated, compassionate team of lawyers who provide legal and practical expert advice. Giam Cheng Han & Co is one of the Three Best Rated® Lawyers in Changi, Singapore.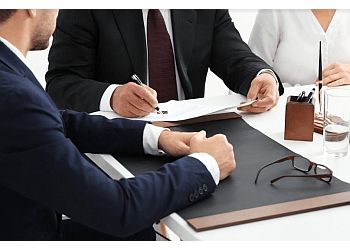 The team has dealt with all facets of their complex cases. The firm takes a comprehensive approach, knowing your individual needs so that they can provide tailor-made legal services that are tailored to your case's demands. Their experience and knowledge allows them to test each case for constitutional issues, including illegal searches and seizures. Their approach to a law includes establishing a professional relationship and spending time with the clients to getting know each client and their case. They handle a wide range of High Court and Subordinate Courts, including Family Courts also. Their team delivers an efficient and reliable service. Their lawyers focus on protecting your rights and their client's most suitable interests and giving a possible result.
Civil and Criminal Law Matters

Family Cases

Conveyancing

Probate & Estates
They provide a traditional and efficient personal service to all clients. I found all of the staff very approachable and very friendly.
Very very talented lawyers, i recommend highly.
Giam Cheng Han & Co handle my cases quickly, now i am happy.
Nearby Lawyers in Changi: