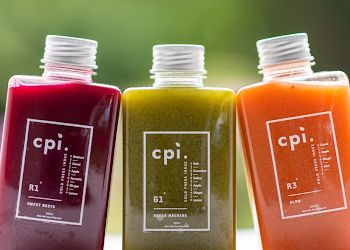 Cold Press Index is one of the best juice bars in Clementi. This finest juice shop offers a variety of juice cleanses and detox programs in Singapore. It has an excellent team of friendly staff. They offer cold-pressed juices that are packed with fruits and vegetables. Their juices are made from 100% fresh fruits and vegetables and carefully selected superfoods and herbs are sourced locally. Zero water, no preservatives, no sugar added to their juices. However, they use the best ingredients for every single bottle. In addition, they offer free local delivery for orders above $150.
Speciality
MENU: Super Green, Celery, Sweet Beets, Refresh, Pomegranate Dadima, Spicy Apple Lemonade Cold Pressed Juices, Orange Ginger, Orange Turmeric Immunity Shots & Cleanses
S$ Price:
Green Machine (g1) - Liver & Intestine Cleanse: S$9
super green (g2) - blood & lymphatic cleanse: S$9.50
Celery Juice (g3) - Gut Cleansing & Liver Support: S$9.50
Sweet Beets (r1) - Immunity & Brain Health: S$8.50
The Hamptons (f5) - Hydrate & Fat Burner: S$9.80

Discount:
10% Off First Purchase with Code "gettheglow"
Contact:
Working Hours:
Mon & Thu: 3am - 9pm
Tue & Wed: 12pm - 9pm
Fri: 2:30pm - 9pm
Sat & Sun: Closed
TBR® Inspection Report: