Talentvis Singapore Pte Ltd.
Talentvis Singapore Pte Ltd is one of the best recruitment agencies with always been sharp and intent to more delicate details of their hiring obligations. Talentvis Singapore Pte Ltd. is one of the Three Best Rated® Employment Agencies in Orchard Road, Singapore.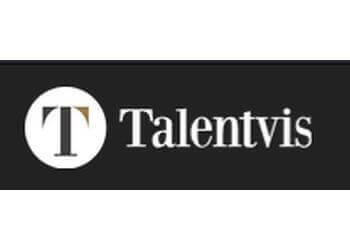 The firm comprehends every business with different wants, and they find the best experts to help your company thrive in competitive market conditions. Their large and growing database varies from junior to senior-level applicants and can efficiently help you screen and get best-fit people to fulfil your talent necessities. Their service on experiential marketing aims for memorable and creative customer experiences and builds deep emotional connections between the customers and the brand. They believe strongly in developing their people and providing the support they need to reach their potential.
Logistics

Information Technology

Media

Retail

Legal Assistant

Quantitative Analyst

Internal Audit Manager

Banking

Finance

Healthcare and Life Science

Oil/Gas and Chemical

Publishing & Industrial Recruitment
Whenever I'm going for an interview with Dave, I know that there will be something good awaits me. Dave is a friendly consultant and helpful in getting me a part-time job. At a young age, I am sceptical of getting a job since I'm new but Dave made everything seems so easy for me. He does his things professionally and always asks for feedback which is great because it shows that he is concerned about how I'm doing in the job. The jobs he offered are what I enjoy doing and are coping well too. Dave is definitely someone whom I'm comfortable within getting a job again if I need to in the future. Thank you, Dave.
My experience at Talentvis had been nothing but pleasant. The entire hiring process was smooth and went without a hitch. In particular, I would like to show my appreciation for Dave's efficiency and approachable personality. His interview advice, genuine concern, constant follow-ups and recommendations for other part-time jobs before my job commences etc had really made my job search way easier and less stressful. Hence, i would highly recommend Talentvis.
Belinda from Talentvis is the best agent i got, the rest of the agents are useless. Find belinda only if you wanna find job.
Mon-Fri: 9am - 6pm
Sat & Sun: Closed
Nearby Employment Agencies in Orchard Road: