ACTFA School of Dance & Performing Arts
ACTFA School of Dance & Performing Arts, Singapore, trains its students for social dancing, competitions and performances. ACTFA School of Dance & Performing Arts is one of the Three Best Rated® Dance Classes in Little India, Singapore.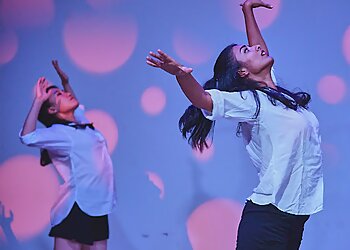 They have been in this field for 18 years. They also offer structured programs for those who are interested in teaching & performing at the highest levels. It is one of the biggest dance studios in Singapore. ACTFA teaches over 50 dance classes & provides dance courses for social dancers with its beginners & intermediate dance classes. The dance school has many teachers; they have trained many students in dance performance, teaching dance classes and competitions. The dance school has groomed many of its students and dance teachers in Singapore to perform, compete and teach locally and internationally.
Salsa

Argentine Tango

Salsa Styling

Bachata

Practica

Jazroc

Zouk

Lumbia

Casino Rueda

Contemporary

Cuban Salsa

Afro Cuban Rumba

Kizomba

Merengue

Street Cha Cha

Modern Jive

West Coast Swing

Night Club 2 Step

Latin Cha Cha

Slow Waltz

Ballet

Hip Hop

Jazz

Korean Pop

Jazz Funk

Tap Dance

Latin and Ballroom Dance

Pole Dance

Pop & Lock
I joined the Sunday evening social dance. Had a wonderful time. Friendly people and neat+comfortable venue. I would enjoy more Spanish-language songs if others would too. Thanks for the evening!
Passionate and Approachable Instructors Who Always There to Share Their Knowledge with The Students! Everyone Is Like a Family to One Another. Conducive Enough Even for Beginners Who Are Shy to Dance!!
They are very friendly and professional teachers.
Choose 1 dance Class:
S$160 (S$32/class) 1 class a week for 5 weeks
S$286 (S$22/class) 1 class a week for 3 months
S$998 (S$19/class) 1 class a week for 1 year
Discount
20% off Hip Hop, Jazz, Ballet, Salsa, Tango, Bachata, Ladies Dance Classes
Other Dance Classes in Little India: