Emotional Wellness Counselling Singapore
Emotional Wellness Counselling Singapore is one of the leading counselling centres in Singapore. Emotional Wellness Counselling Singapore is one of the Three Best Rated® Counselling Services in Orchard Road, Singapore.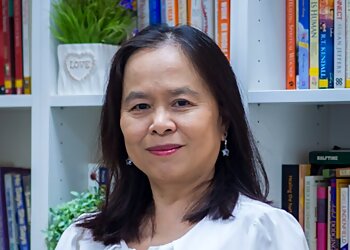 They provide professional and effective therapy services in a cosy and relaxing setting. They adopt integrative counselling and psychotherapy techniques such as EMDR, schema therapy, gestalt and bibliotherapy. Their certified psychotherapist has over 15 years of experience providing professional therapy and counselling services. They use advanced counselling, psychotherapy techniques, and approaches tailored to each client's issues and needs. They also offer an online appointment.
Counselling: Anger Management

Anxiety/Panic Attacks

Depression

Eating Disorder

Low Confidence

OCD Treatment

Stress & PTSD - Trauma/Complex Trauma
During counselling session, Carol gave me valuable advice and helped me to overcome my grief over the loss of my mother. Carol made me feel that there is still love in this world. This love made me open my heart to accept the world, to accept my situation to face it and confront it! I am sincerely thankful to counselor Carol. She is caring, compassion and skillful. I would strongly recommend anyone who facing any psychological issue to look for counselor Carol. Thank you.
Carol is a wonderful counselor cum competence psychotherapist. She is empathetic, patient, kind, caring and sensitive towards her clients. Carol's knowledge and experience enable her to very quickly distilled the crux of what's likely to be root of issue of her clients and then use the appropriate therapy methods to help them with their issues or traumas. Her passion in helping her clients to move forward positively has make her a wonderful people helper.
I brought my children, both of whom have high IQ but were skeptical and facing emotional issues, to see Carol several years ago. Our issues morphed as my children grew from big kids to young adults. Throughout all these years, Carol was able to understand our situations, helped us to work through our own biases and all of us to really understand one another so much better. She is sincerely caring, is very effective and has played a critical role in helping us achieve our contentment quotient!
Mon-Fri: 10am - 9pm
Sat: 10am -6pm
Sun: 1pm - 6pm
Nearby Counselling Services in Orchard Road: